Commercial & Residential Testing Services
in San Diego, Riverside, and Orange County

Asbestos
Our DOSH-certified technicians are state-licensed to perform asbestos survey and generate a formal written report that will indicate what materials contain asbestos at varying levels or the absence of asbestos.

Mold
We offer the most technologically advanced and comprehensive mold testing available. Our technicians can identify the source of mold and prepare a full scope for remediation.

Fire, VOCs, & Smoke Particulate
Our independent testing lab has the technology and experience to test for fire VOC's and provide a comprehensive remediation protocol to restore a building to its pre-loss condition.

Dust Mite Sampling
We collect vacuum samples of your pillows, mattresses, couches, etc. to determine the level of dust mites present. If detected in elevated levels, we can develop a plan for you to rid of these allergy-causing pests.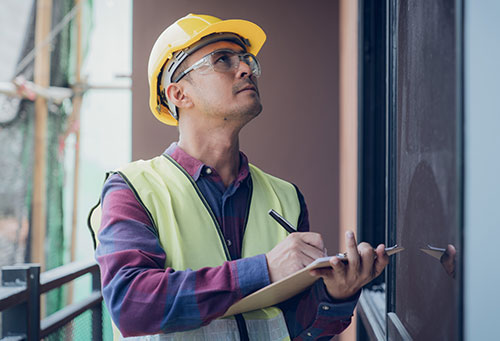 Rarefied Air Environmental has provided residential and commercial asbestos and mold testing services in San Diego, CA for over a decade!
We are proud to offer:
✓ Fastest Results
✓ Most Affordable
✓ Clearest and Most Concise Reports in the Industry
✓ Unbelievable Customer Service
Contact us today to learn more about our full range of testing options and to schedule an appointment.
Bruce and the guys at Rarefied are the absolute best in San Diego at what they do. Their turnaround time for testing and results is unmatched. They have amazing customer service and can make tenants, business owners, homeowners, anyone, super comfortable with the process and with the purpose of what they are doing.
I called Rarefied Air Environmental to perform some mold testing for me at one of my San Diego properties. I spoke with Yumi at the office and scheduled an appointment for the same day. Bruce was able to get someone out the same day and get me results by the following day.
You never know when you're going to need a service like Rarefied Air Environmental offers. As a brand new home owner I wanted to make sure that my home was safe to use for business purposes. Im glad I made that call, I spoke with Bruce and he assured me they have been in the field for several decades and know the ins and outs. I'm glad since I wasn't sure what I was testing.