Services
Residential & commercial environmental testing in San Diego

Asbestos
Our DOSH-certified technicians are state-licensed to perform asbestos survey and generate a formal written report that will indicate what materials contain asbestos at varying levels or the absence of asbestos.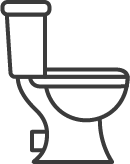 Bacteria/Sewage
We can test sewage water, flood water or other degraded water contamination to ensure cleanup, disinfection and testing are successful so the living environment is free of contamination from microbes.

Fire, VOCs, & Smoke Particulate
Our independent testing lab has the technology and experience to test for fire VOC's and provide a comprehensive remediation protocol to restore a building to its pre-loss condition.

Lead-Based Paint
Our technicians utilize XRF technology to detect not only lead-based paint on the surface but all layers of paint that may be present under the other layers of paint and deliver instantaneous results.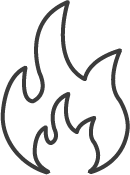 Soot & Smoke
Following a structure fire, there may be lingering contaminants throughout your home and in the air. We can test for contaminants on the remaining materials and in the breathable air that can cause cancer or lingering odors in your home.

Total Particulate
We us the Total Particle Analysis to detect the presence of particles collected from the air or surface. Once analyzed, we determine possible causes of the excess dust accumulation so that corrective actions may be taken.